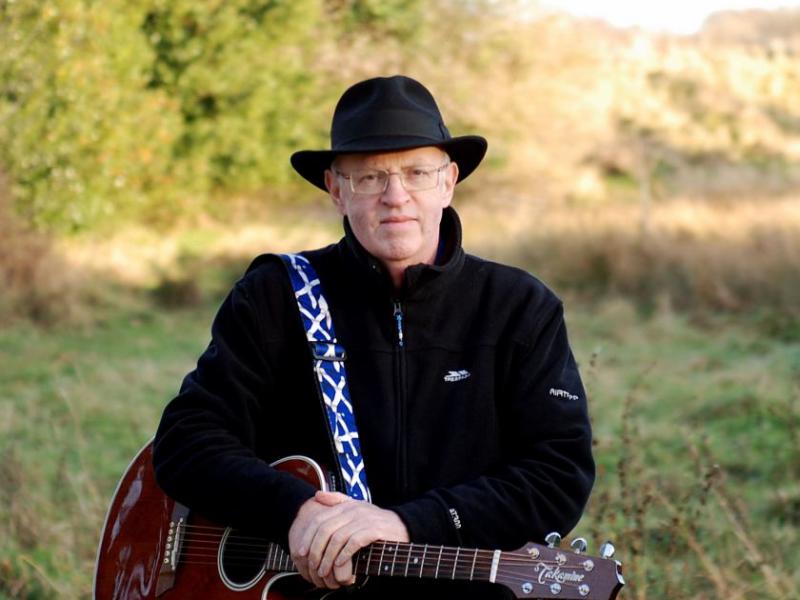 Bob Knight is a singer/songwriter from Aberdeen, Scotland. He has always been interested in writing, but it was at University in the early 1980's where he met J. Derrick McLure, his English language tutor and a great advocate for Scots language, that he began to think more seriously about the use of Scots/Doric in future stories and songs.
Bob is a very experienced musician and performer, and through his mother, Margaret Stewart, he is related to all the great Scottish traditional singers of traveller origin.
 In 2006, Bob released his first CD of original songs, all written in Scots/Doric. He has performed at many Scottish folk clubs, and festivals in Scotland and England. Under the auspices of the Elphinstone Institute, Aberdeen University, he has taken part in many concerts with other well-known members of the travelling community, Stanley Roberson, Sheila Stewart, Elizabeth Stewart, and Jess Smith.
Bob decided to turn some of his songs into stories, and to start collecting stories from his family, aunts, uncles, and cousins before these stories are lost or forgotten. Some he remembers from childhood, others are being collected on an ongoing basis. His aim was to have a book published, and has realised that ambition with the publication of his book of 26 short stories; "Faery Trails and Traveller Tales," in March 2018. He has also released another CD of original songs, "Meet Me On The Moor," in August 2017.'
Bob will be talking about his songs and stories on Saturday in the Library, he will also be playing at the Marquee and various places during the day.
free event