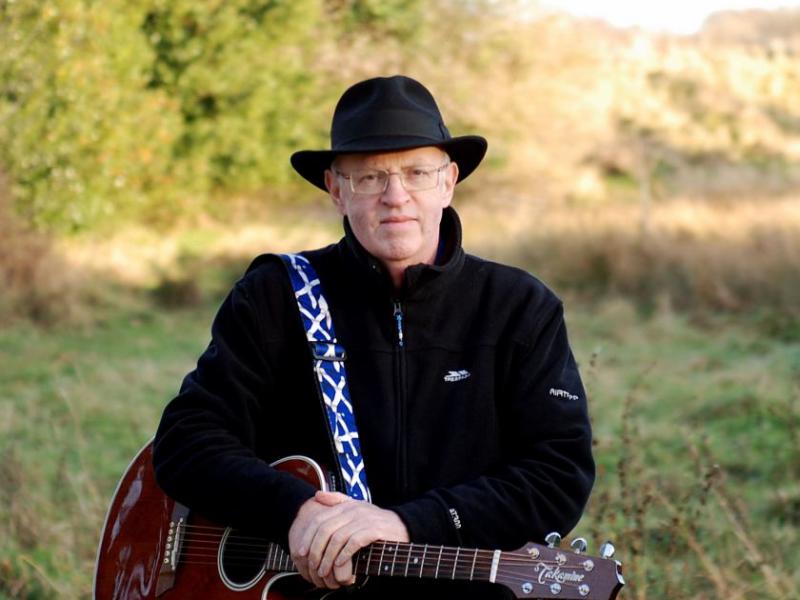 Bob Knight is a folk/traditional singer based in Aberdeen, Scotland. As well as traditional songs, he also writes new songs in traditional Scottish style, using Scots and Doric. For his own songs he accompanies himself on guitar, but traditional material, for the most part, is often sung unaccompanied. He is also an excellent story teller and gives talks on song-writing.
Bob is a very experienced musician and performer, and through his mother, Margaret Stewart, he is related to all the great Scottish traditional singers of traveller origin.
Bob will be talking about his songs and stories on Saturday in the Library, he will also be playing at the Marquee and various places during the day.