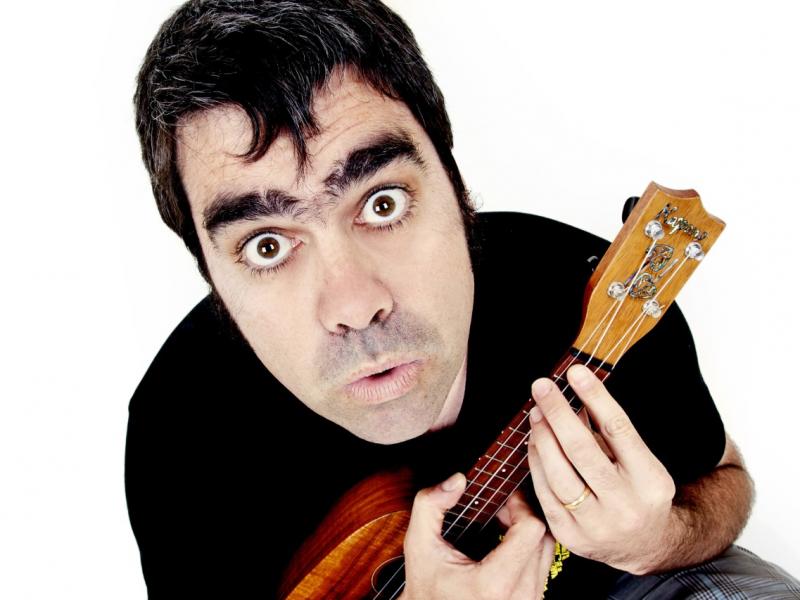 New to Stonehaven and indeed Scotland, Mr Boon has recently moved with his family to the lovely seaside town of Stonehaven where,every year, they host a wonderful folk festival featuring some of the world's most amazing performers.
MrBoon is excited to have been invited to take part in this illustrious event.
Mr Boon has selected a choice range of bits and pieces for a family show that includes the tastiest treats from his many previous outings. Join Mr Boon live on stage for songs, sketches and perhaps some audience
participation that may or may not involve pie-based projectiles. Fun for kids of all ages - a chance to explore the inner child.
Mike "Mr Boon" Boon has been writing and performing comedy since the 1990s. Over the years he has performed in numerous New Zealand International Comedy Festival solo and collaborative shows. In 2003 he was lucky enough to perform at the Edinburgh International Fringe Festival in a dark and dingy room somewhere within the city crypts. Now he will be able to perform under the Bright Lights of Stonehaven.
What the reviewers said:
My 8-year-old son said on leaving the theatre: 'I think that might be the best play I've ever seen. It was so funny!'
theatreview.co.nz
Mr Boon certainly won over the kids within...and if we're honest, some of the adults too.
tvnz.co.nz
Boon's gregarious, laid back yet mildly haughty manner is carried with enough energy and empathy to have the children rocking along throughout.
theatreview.co.nz
Everyone welcome no unaccompanied children please.