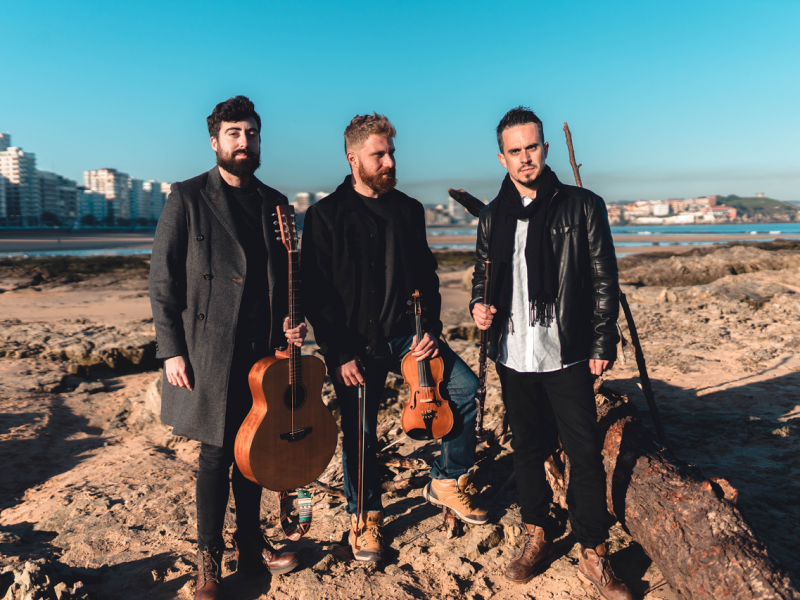 Deira is a trio based in Asturias (Spain). They started playing together in 2019 when they were hired to play every night in the Asturias tent at Interceltic Festival of Lorient in Brittany. then along came Covid.
Maybe not yet well known, Deira won The Battle Of Folk Bands at Celtic Connections 2022. Their music has a strong connection with Scottish music as they are influenced and inspired from many musicians
in the mostly Glasgow scene. Their style is presented as a renewal of traditional music, with contemporary arrangements and atmospheres.  After obtaining several awards with their album debut they are currently on a tour that will take them to many important folk festivals during this year.